I was really pleased to discover I'd won an award from Photographers keeping it real, an organisation dedicated to documentary unposed wedding photographer in the U.K. The quality of award winning images is always very high and you never really know what type of image might be selected for an award.
So here is my award winning image from William and Diana's wedding in Cambridge.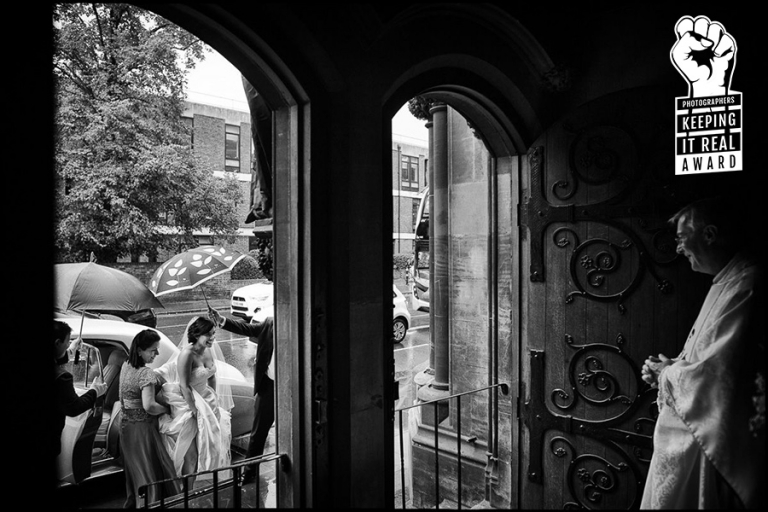 Rainy days might not be the obvious choice for wedding photography, especially for award winning wedding photography, but I find the light on a rainy day along with the atmosphere and umbrellas often results in fantastic images. I used a 24mm wide angle lens here to try and include the storytelling elements of the bride arriving and the vicar watching on.