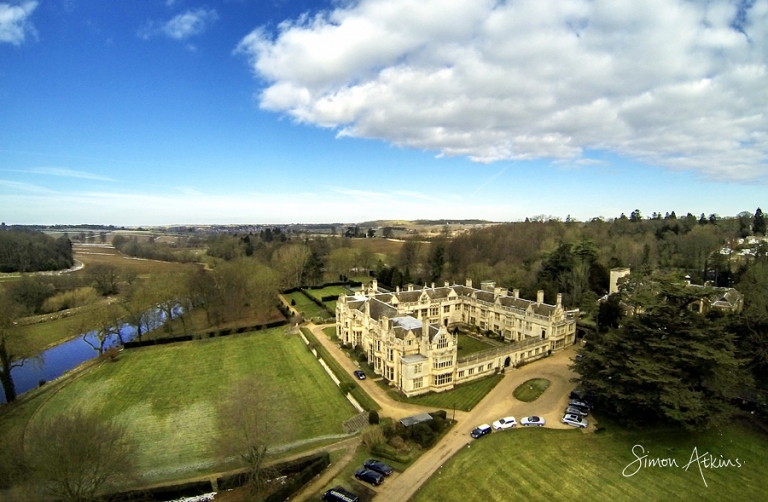 Rushton Hall wedding photography – Michelle and Paul
The first of two Easter weddings was at one of my local venues, Rushton Hall in Northamptonshire.
After taking a few spectacular photographs of Rushton Hall I went up to the bridal suite to photograph Michelle's preparations, this is always a lovely part of the day photographing the build up to the wedding.  About an hour later Paul arrived with his ushers and I took a few photographs of them as they got ready. It's always interesting to see the contrast between the bride and grooms prepartions, the bride spends hours with hair and make up and the groom is dressed in five minutes.
Michelle didn't have too far to walk to the ceremony which took place in a room below the bridal suite.  After the ceremony the couple and their guests enjoyed a drinks reception in the library before the wedding breakfast in the great hall.  The evening dancing took place in the pavilion.
Northamptonshire wedding photographer
I'm a documentary wedding photographer capturing the day in unposed natural images. It's always a pleasure to photograph weddings closer to home here in Northamptonshire as often I am hundreds of miles away at venues around the country. For Michelle and Paul's wedding at Rushton Hall on Easter Sunday I only had a half an hour's drive from my home in Higham Ferrers, Northants.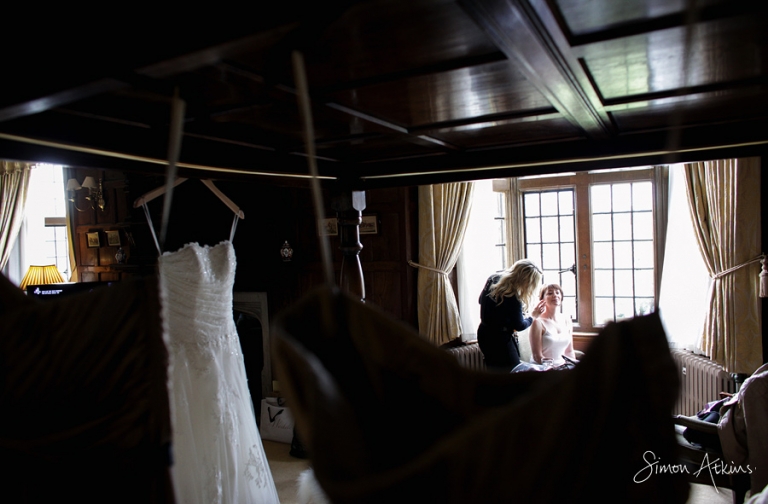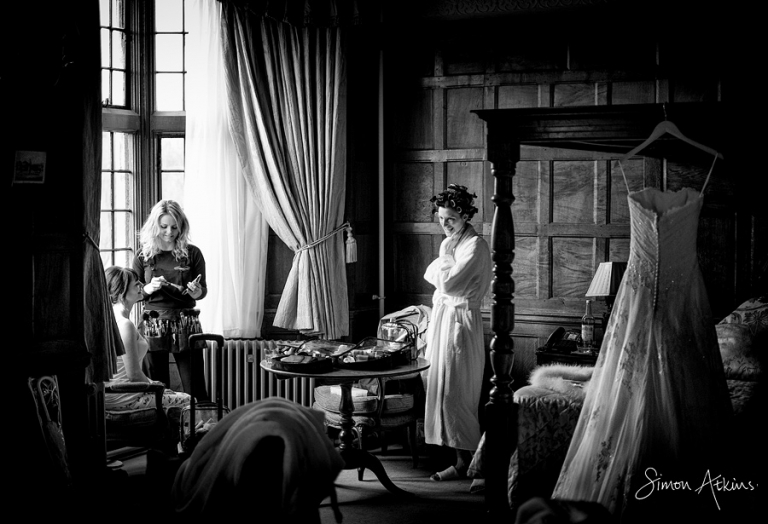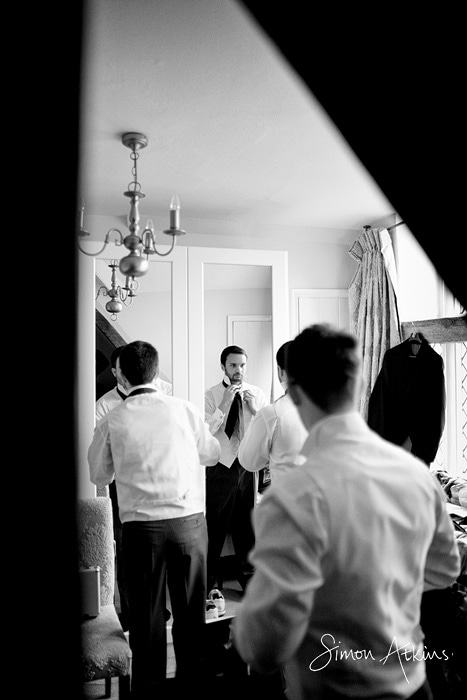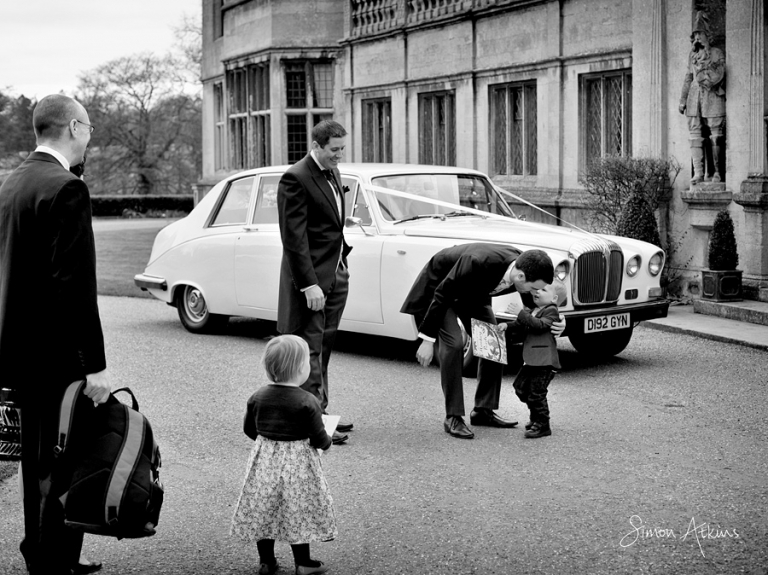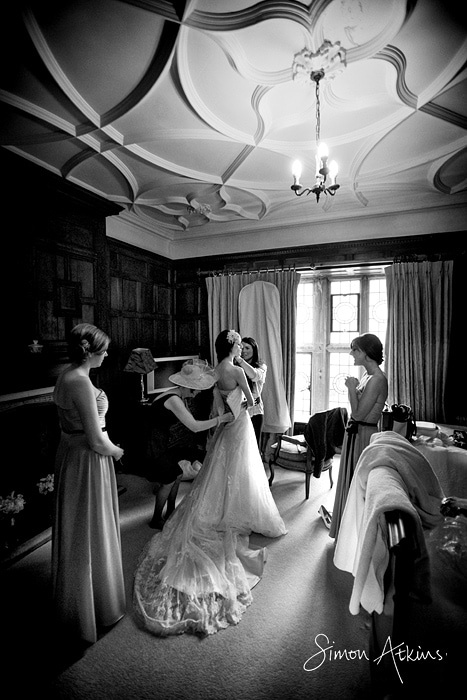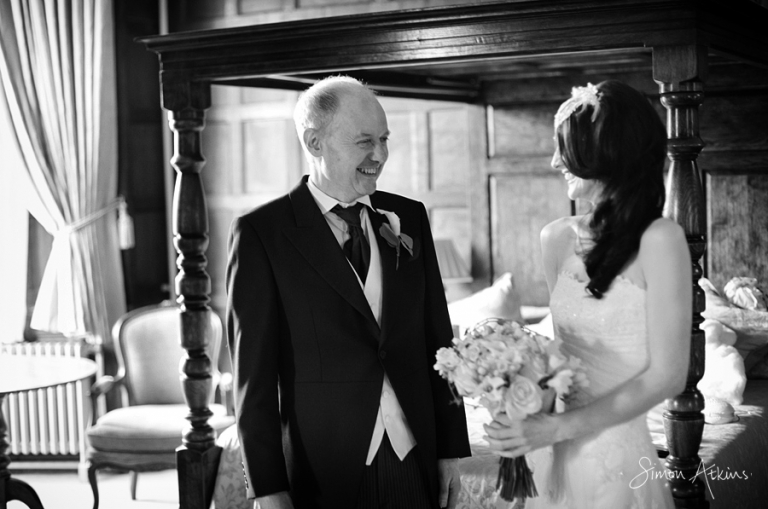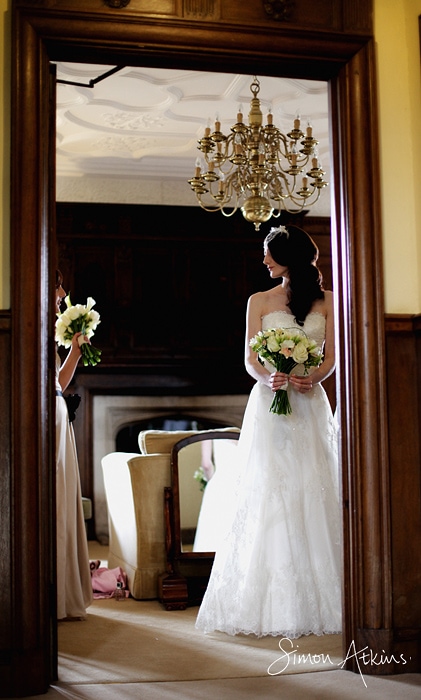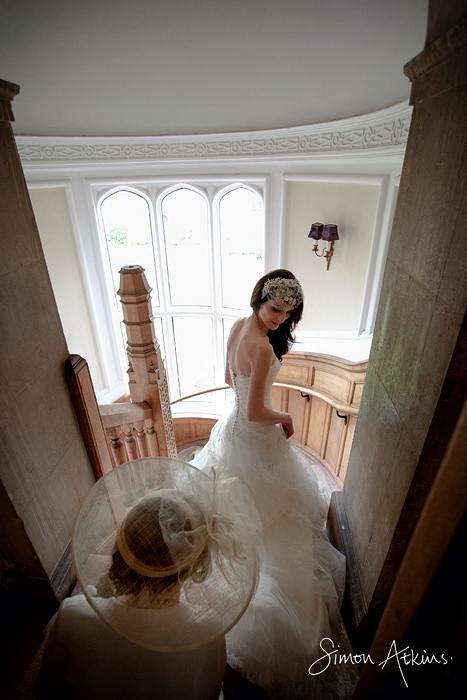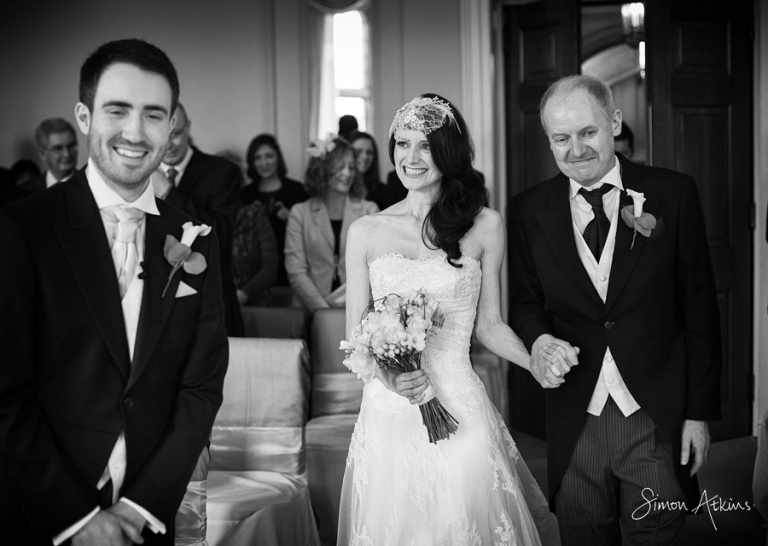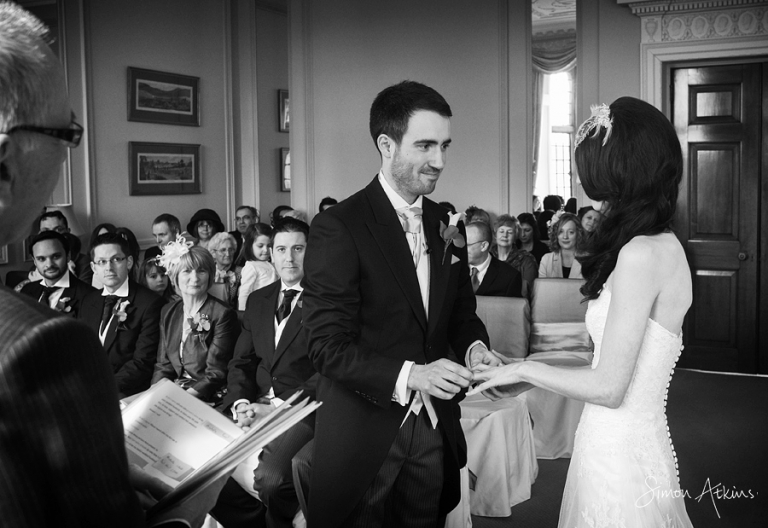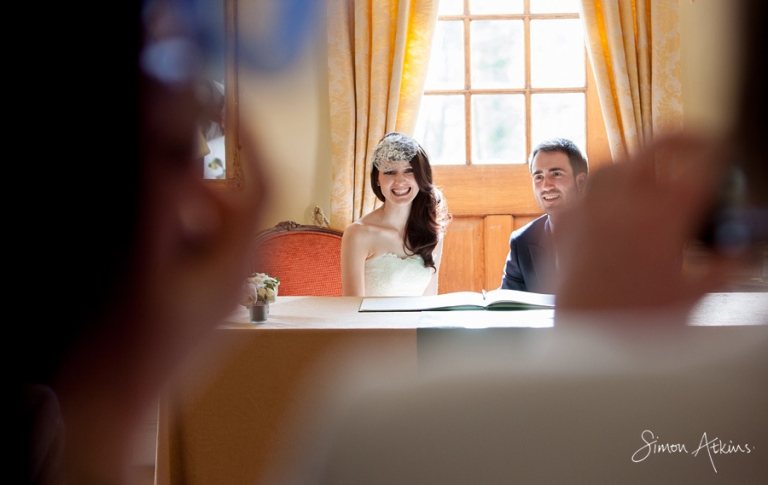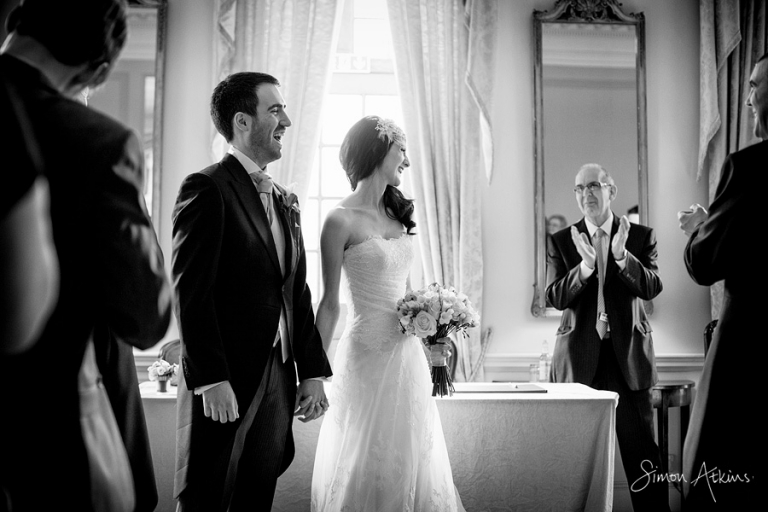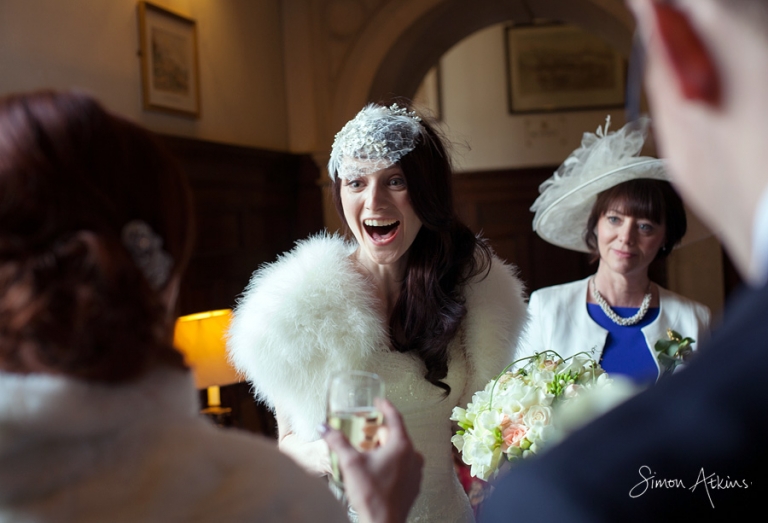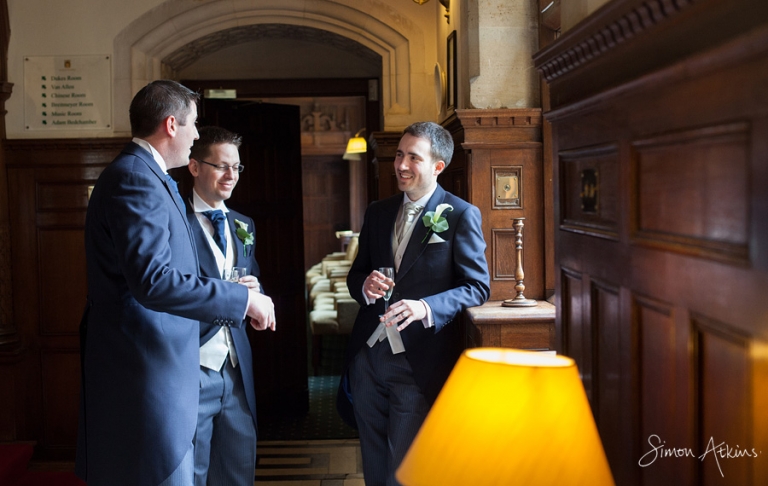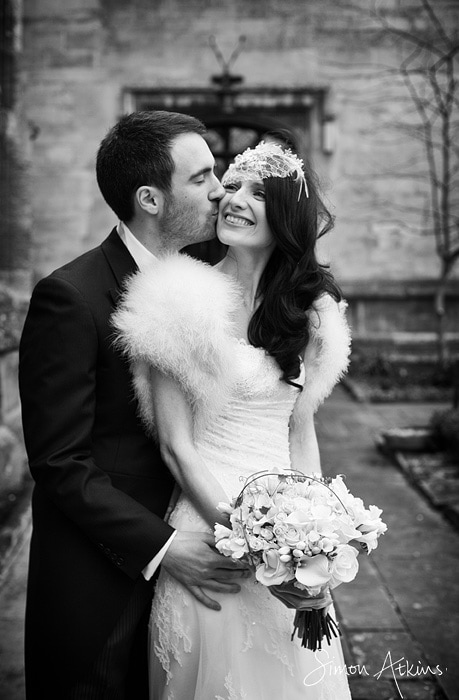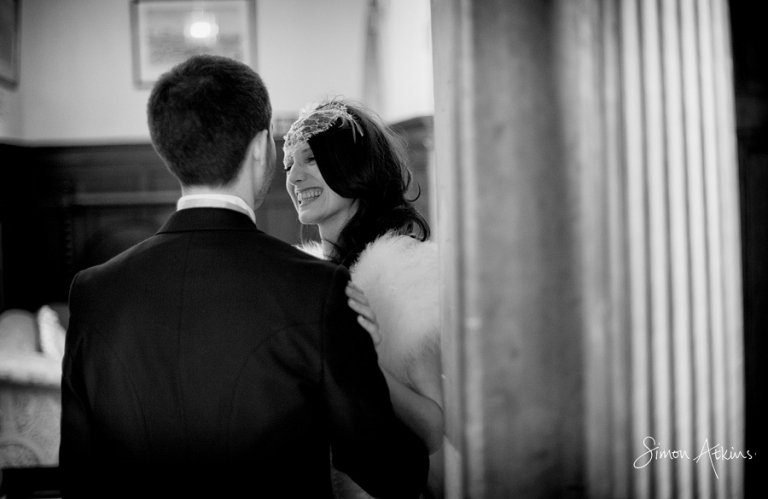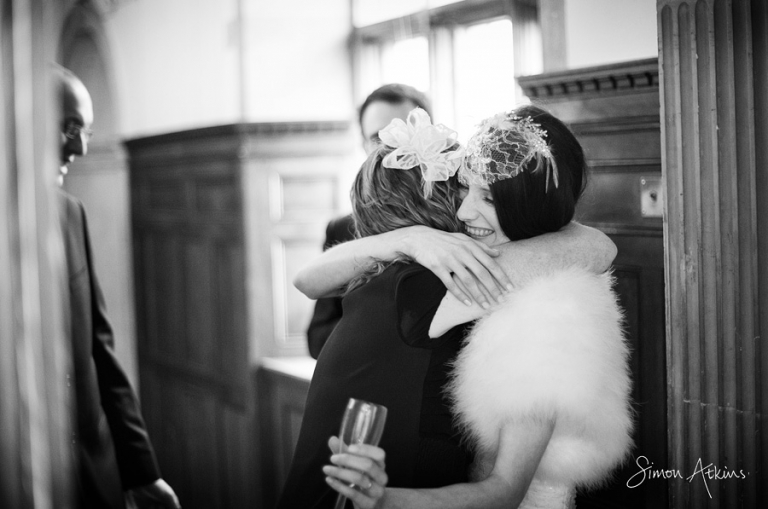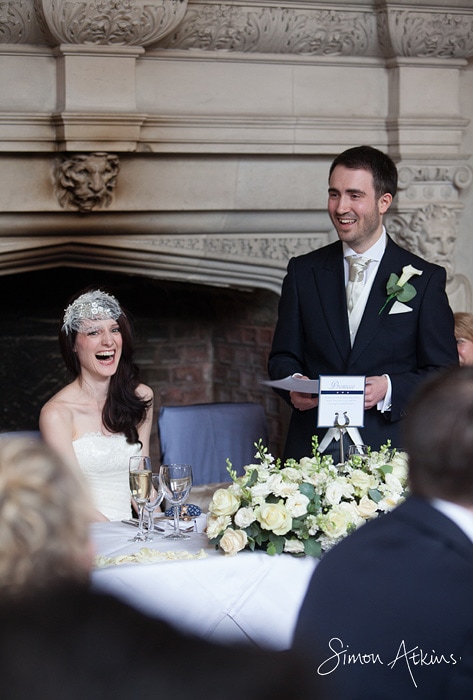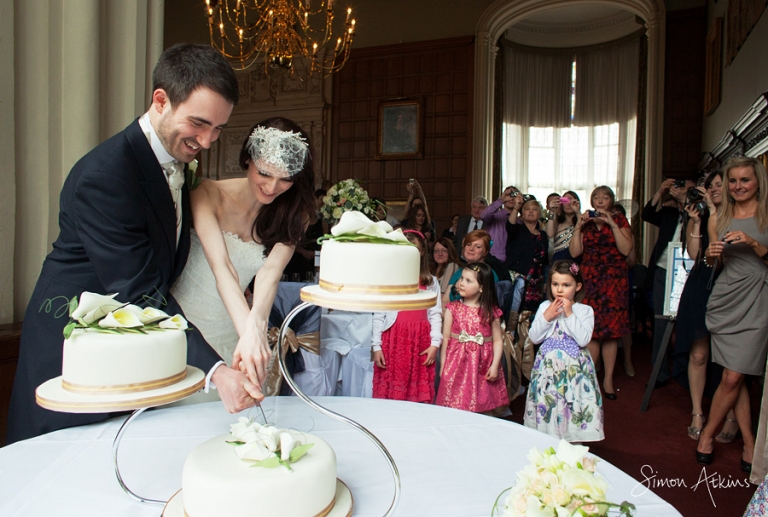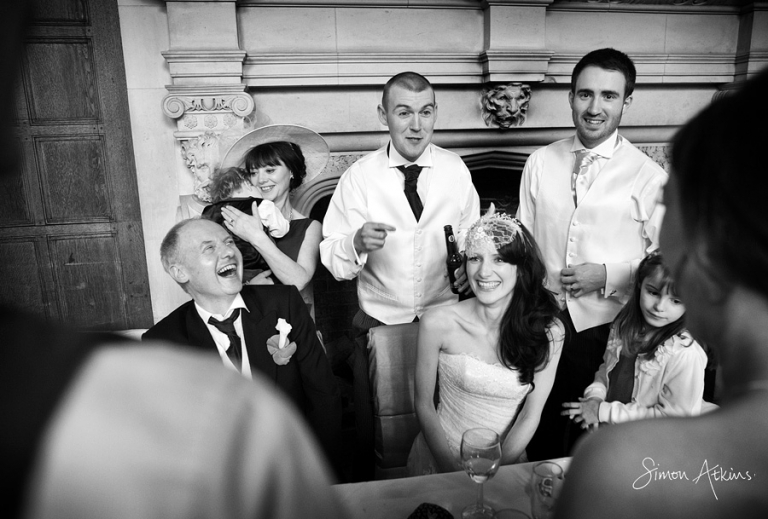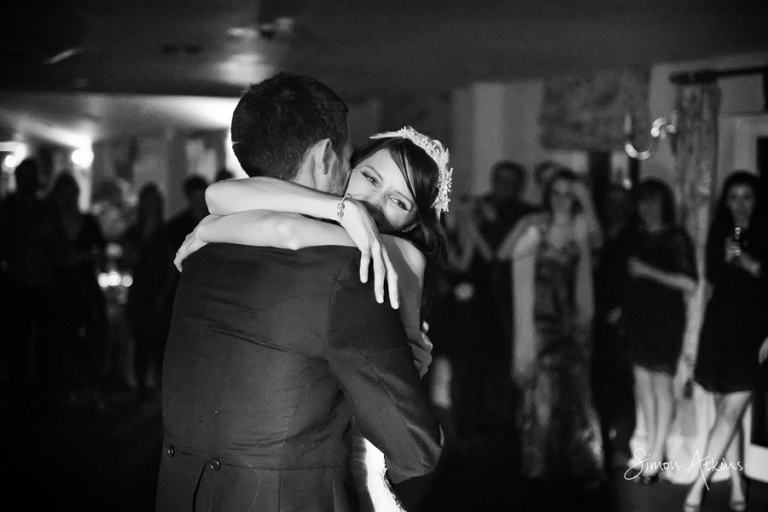 Rushton Hall wedding photographer Simon Atkins.
If you are organising your own wedding at Rushton Hall in Northamptonshire please get in contact with me, I've photographed several weddings at this venue over the past 16 years.
I'm Simon Atkins a Northamptonshire wedding photographer based in Higham Ferrers.