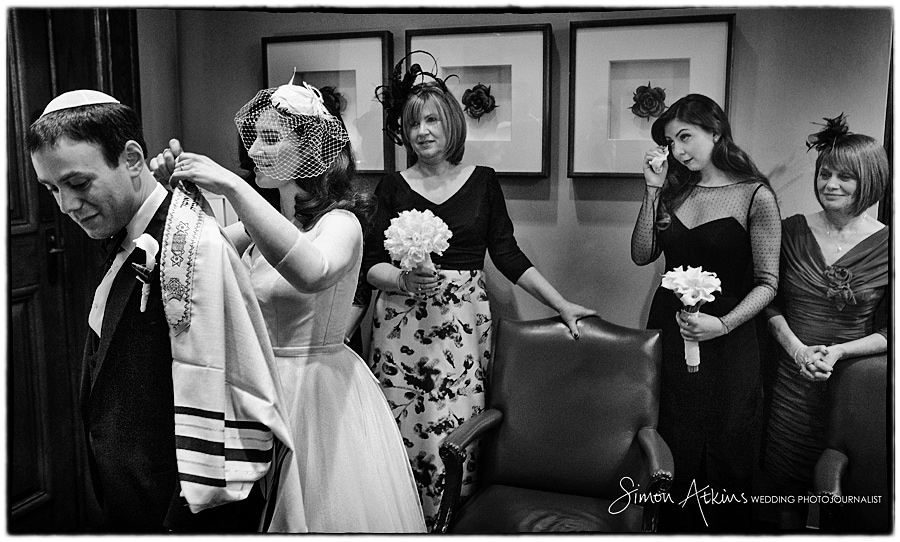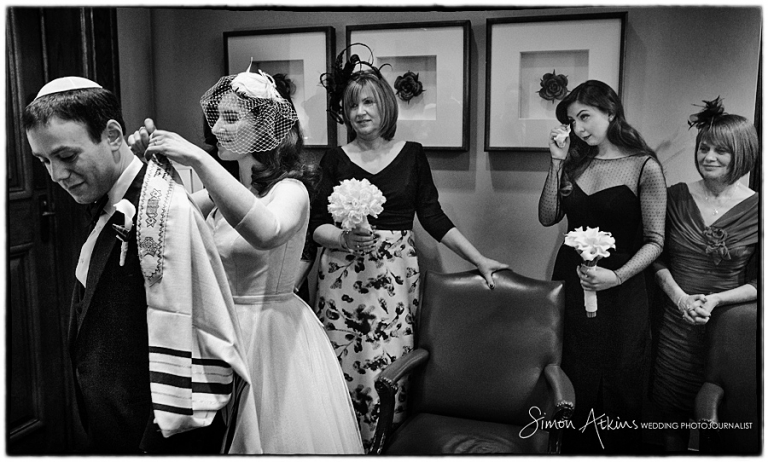 I'm Simon Atkins, a documentary wedding photographer with experience of photographing Jewish weddings. I offer a friendly approach to wedding photography. My images capture your entire day complete with all the little moments that are precious and not forgetting those important family photographs. I've been photographing weddings since 2000, previous to which I worked as a newspaper photojournalist.
Being a Jewish wedding photographer is a unique experience that requires a deep understanding of Jewish traditions, customs, and rituals. Jewish weddings are steeped in centuries of tradition and symbolism, making them a fascinating and meaningful subject to photograph.
As a Jewish wedding photographer, I am familiar with the various stages of the wedding ceremony, which typically includes the ketubah signing, bedeken, chuppah ceremony, and the reception. Each stage of the ceremony has its own rituals and customs, and capturing them requires both technical skill and cultural sensitivity.
Another important aspect of being a Jewish wedding photographer is understanding the importance of family and community in Jewish culture. Jewish weddings are often large, multi-generational affairs, and capturing the interactions between family members and friends is crucial to telling the story of the day. From the grandparents shedding tears of joy to the young children dancing with abandon, there are countless moments to be captured throughout the day.
I've photographed over 1000 weddings of many faiths including Hindu, Sikh, Muslim, Jewish, Catholic, Greek orthodox, Church of England and secular. In particular I love photographing Jewish weddings as the traditions make for great documentary images. You can view a couple of the Jewish weddings I've photographed below.
I'd be delighted to be your Jewish wedding photographer so please get in touch with details about your wedding plans.
Simon Atkins ticked all our boxes, having photographed Jewish weddings and ceremonies. With a photojournalist style, we knew Simon would capture our day without us awkwardly posing. We hardly noticed he was there, and we were so pleased with the way he captured the emotion, atmosphere and love of the day. – Emily & Dan.

 

 
Simon Atkins Photography, Telephone 01933 316717 (office) 07595 362270 (mobile).