I design and order around 35 albums a year which means I often end up with several albums in my office waiting to be sent to my clients. At a time when almost everything is digital I find there is something special about books and albums, recently I won a competition for a photography book and was very disappointed when I discovered it was an "e" book rather than a printed book. I have a large collection of photography books and like to sit and flick through the pages rather than sit at a computer and read off the screen. I can take a book anywhere with me and I know I can put it on my book shelf and pick it up in twenty years time and still enjoy it. I don't have to worry about technology changing and making my book unreadable. Do you remember floppy discs? Or maybe if you had any connection with graphic design you might remember Zip discs?  If I had electronic books on either of those I would have a lot of difficulty reading them now they are obsolete.  To bring this back to wedding photography, the current trend is often to just purchase a disc of digital images which might seem like a less expensive option but in my opinion photography needs to be seen in print. Albums allow the photographs to be arranged in a way which tells the story, albums last a lifetime and don't rely on technology which might become obsolete. Thankfully my clients agree with me and the vast majority have a wedding album.
I managed to take a few quick photographs of some of the albums before sending them out.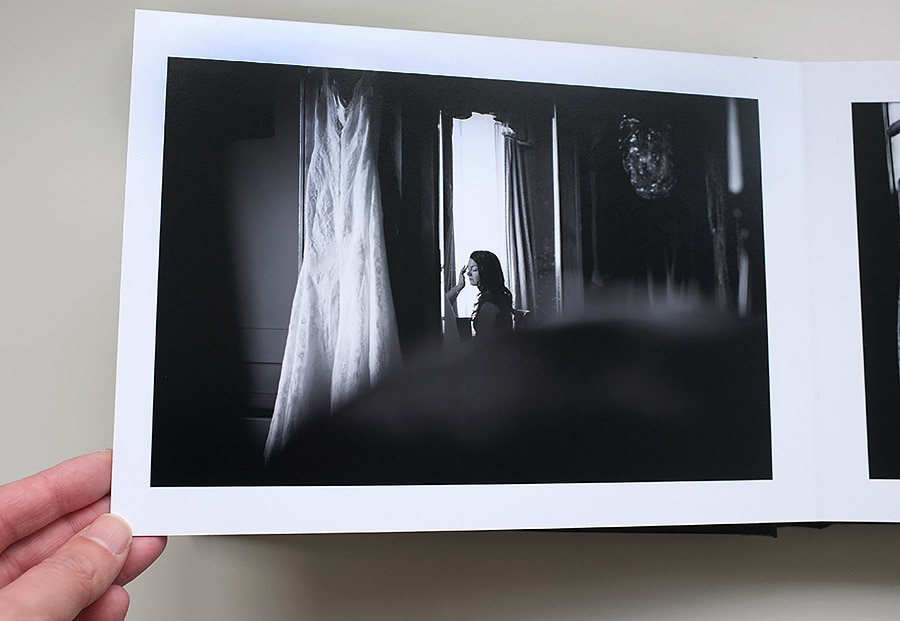 These are photographs of a couple of the coffee table albums –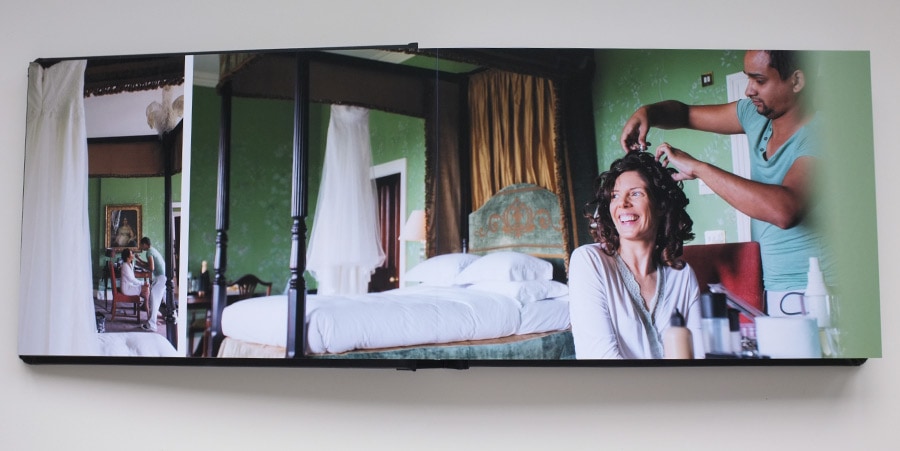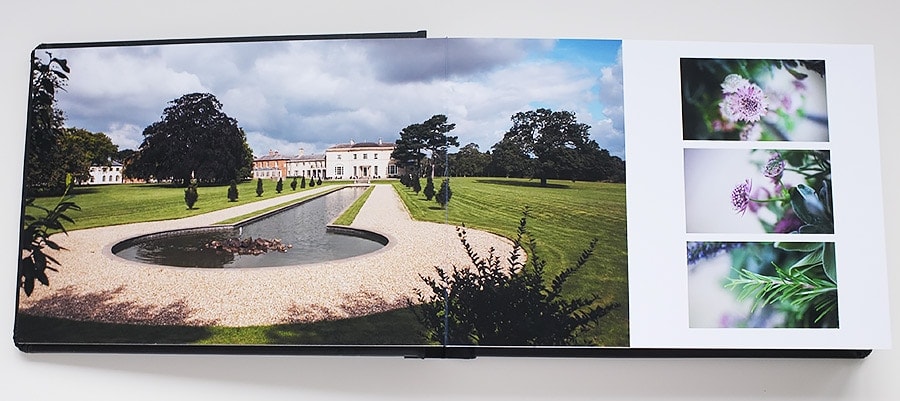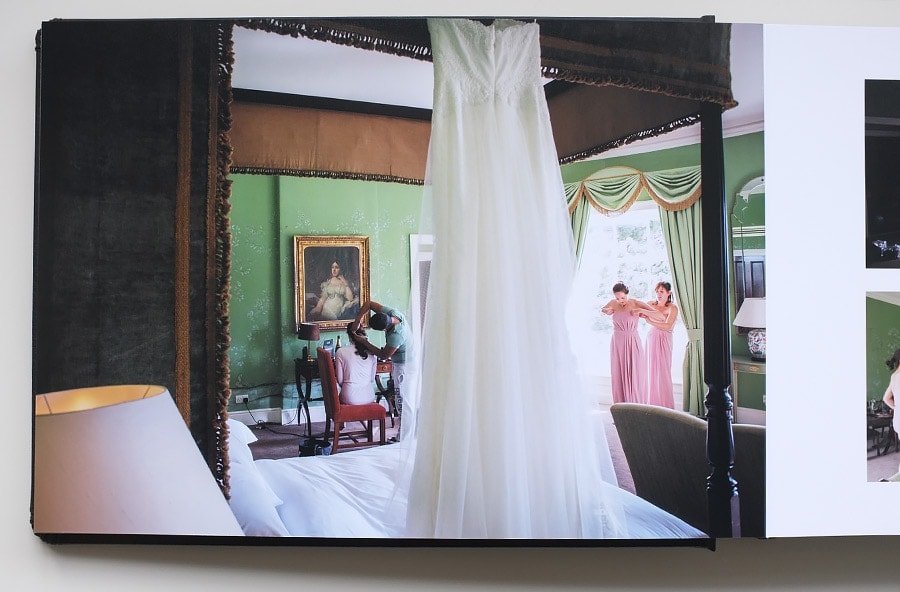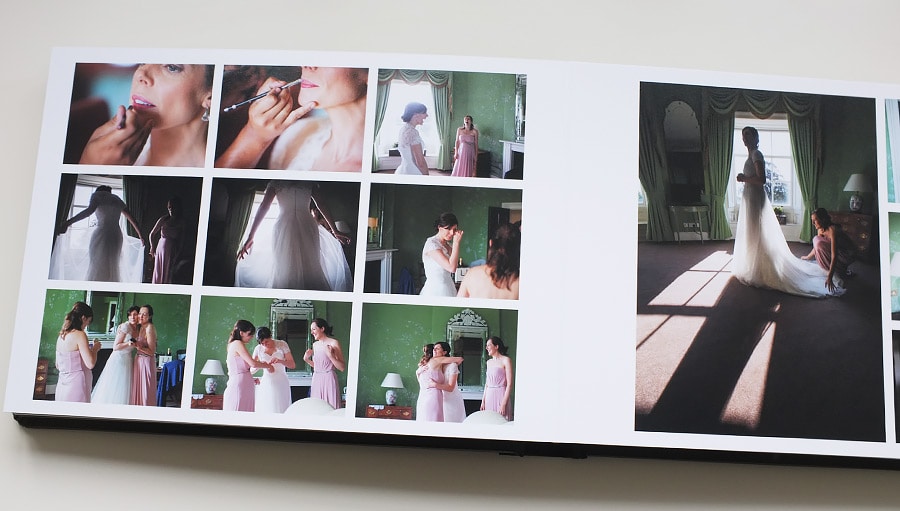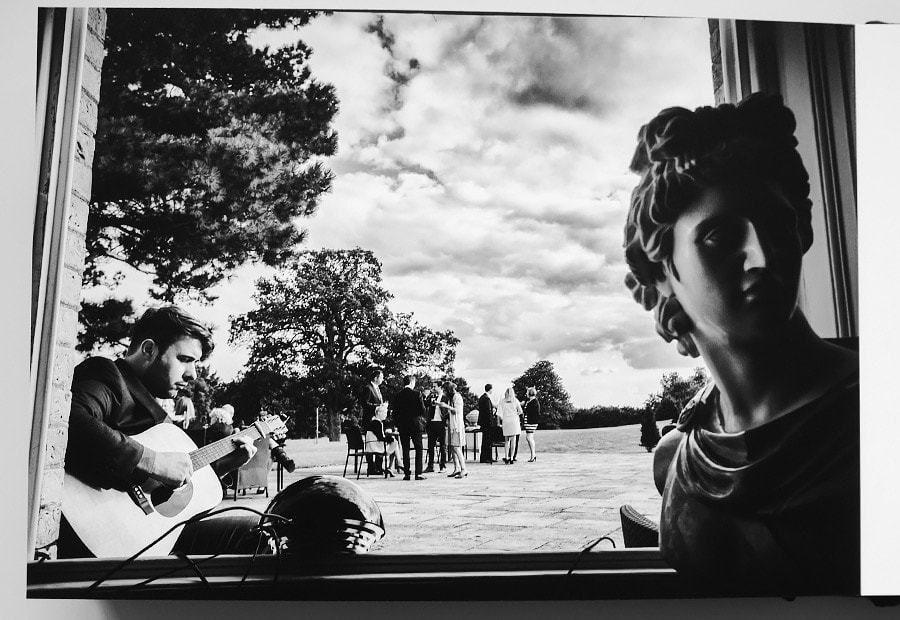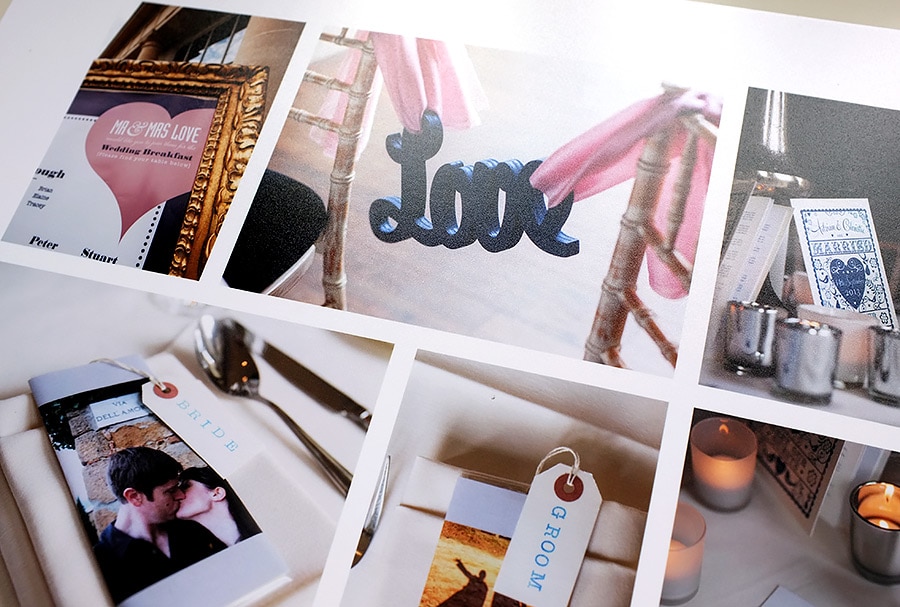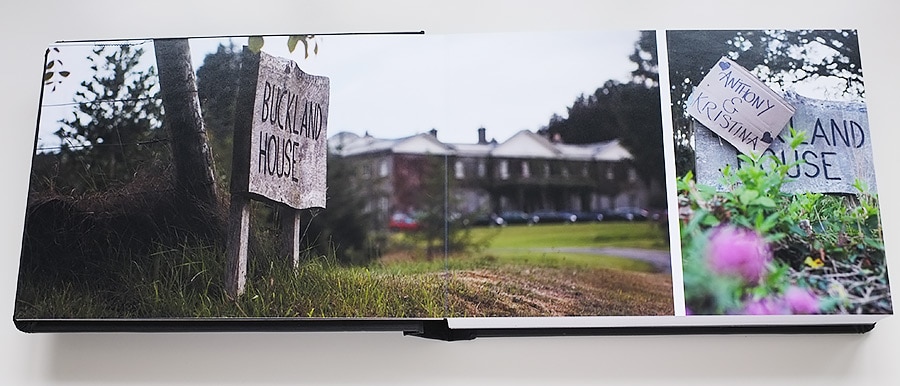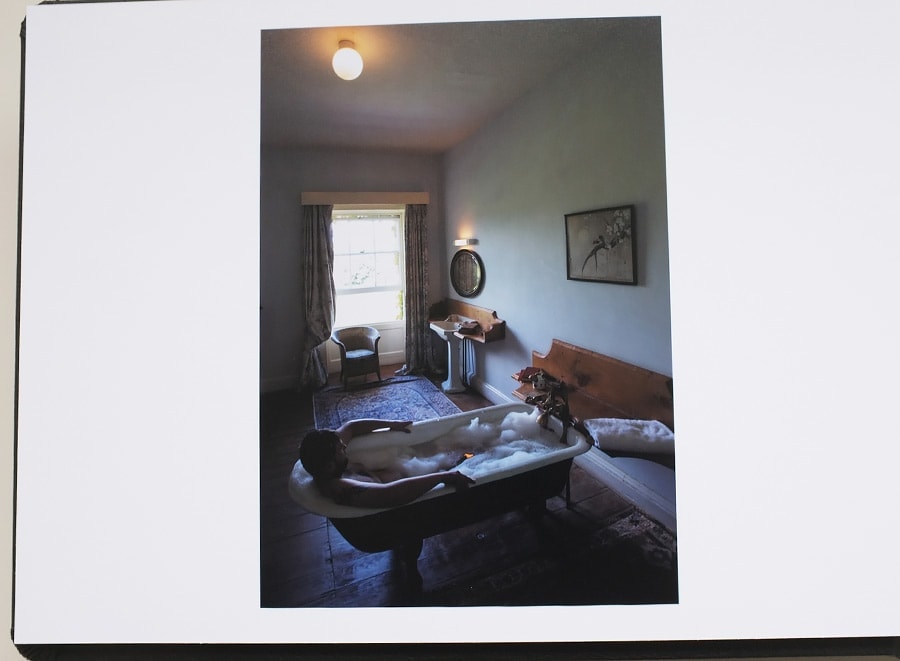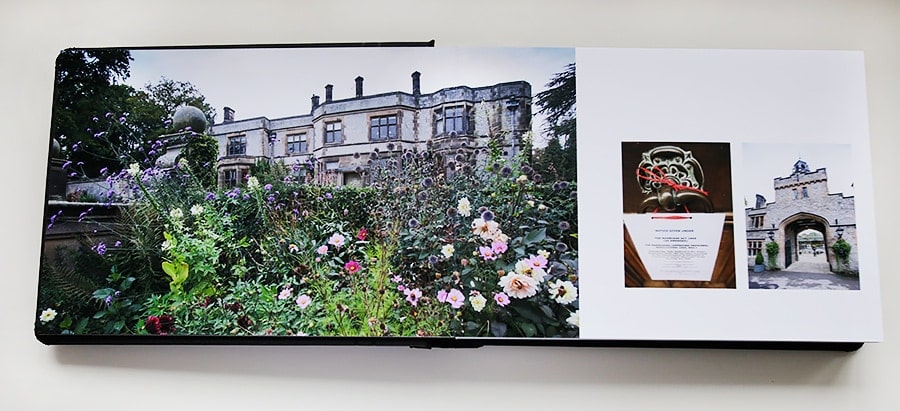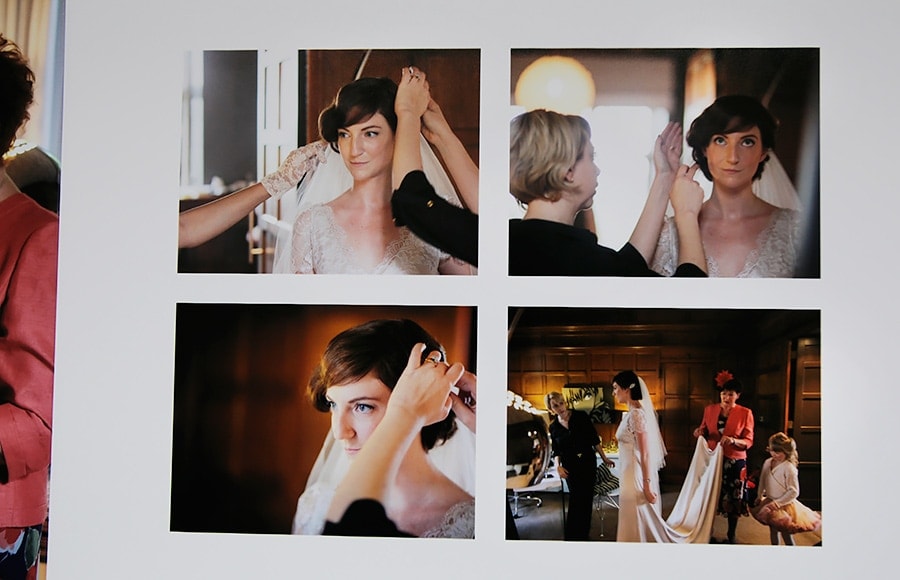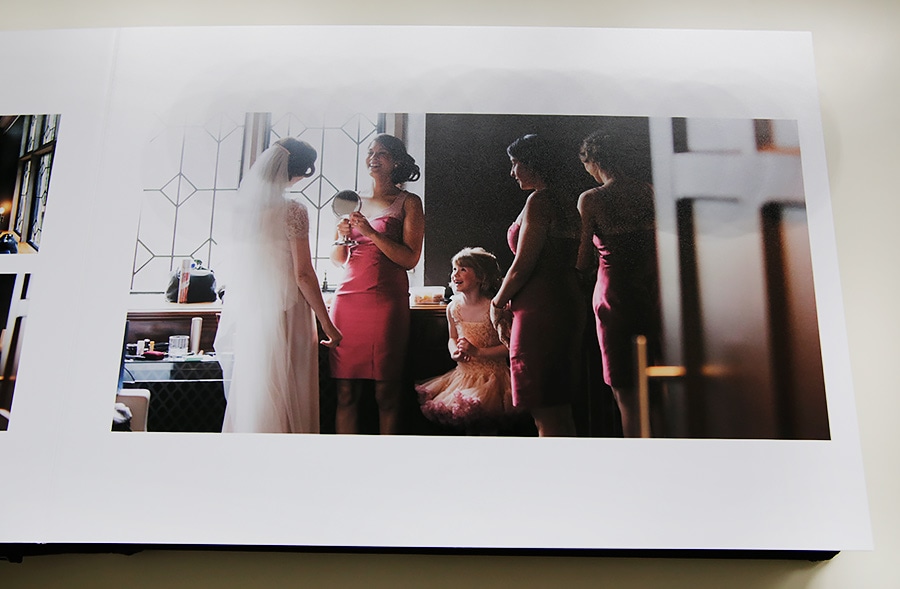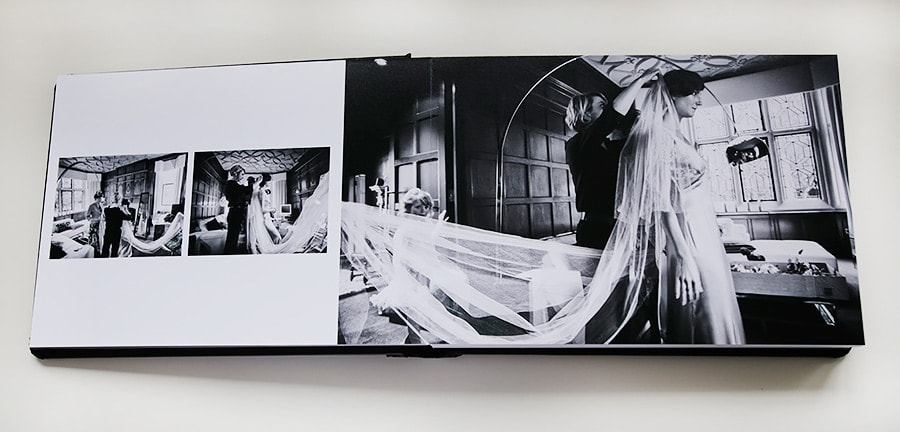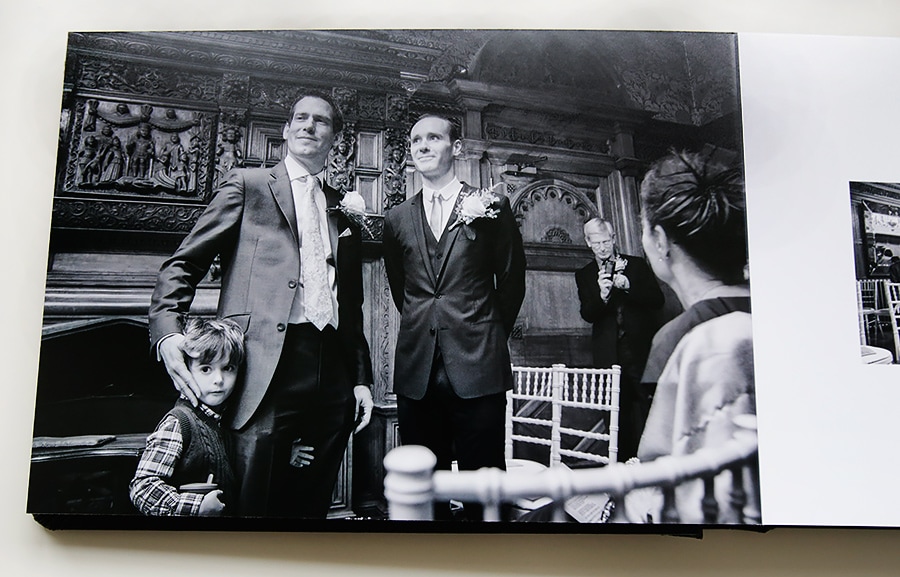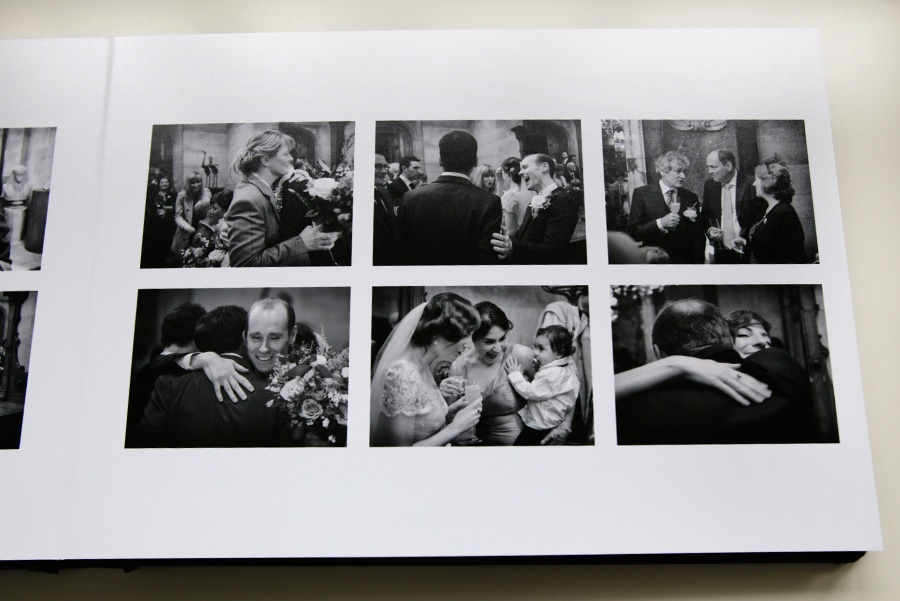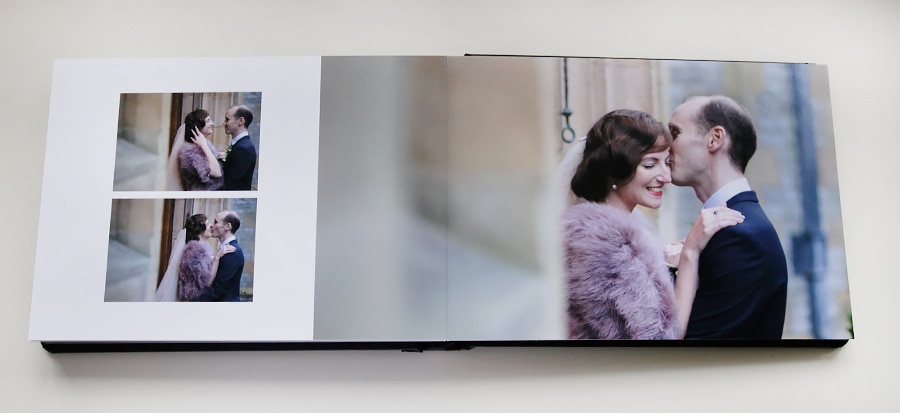 These are all A4 size albums which I find a very popular choice. Below is one of the A4 coffee table albums sat on top of a larger 16″x12″ album.