If you make a habit of looking at photographers websites you might be forgiven for thinking everyone is suddenly a wedding photojournalist, the phrase has become a misused buzz word as it no longer seems fashionable to call yourself a wedding photographer. When I set up as a wedding photographer back in 1999/2000 nobody had heard of wedding photojournalism and I'd sometimes get phone calls from confused brides wondering what exactly it was I offered.
So what exactly is a wedding photojournalist?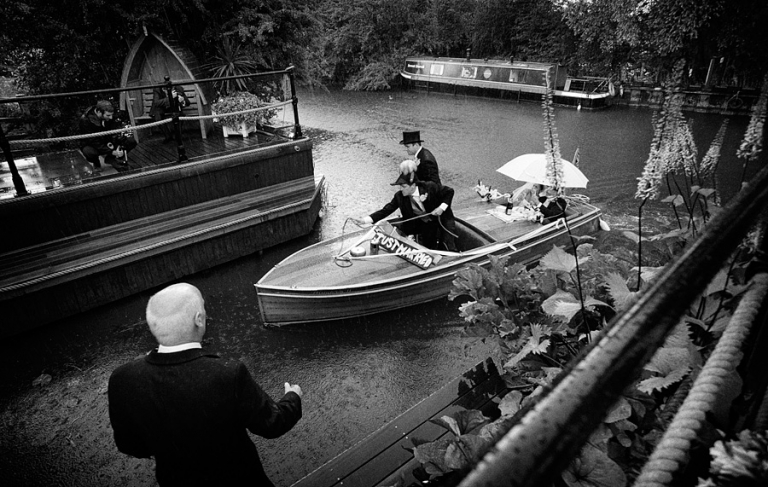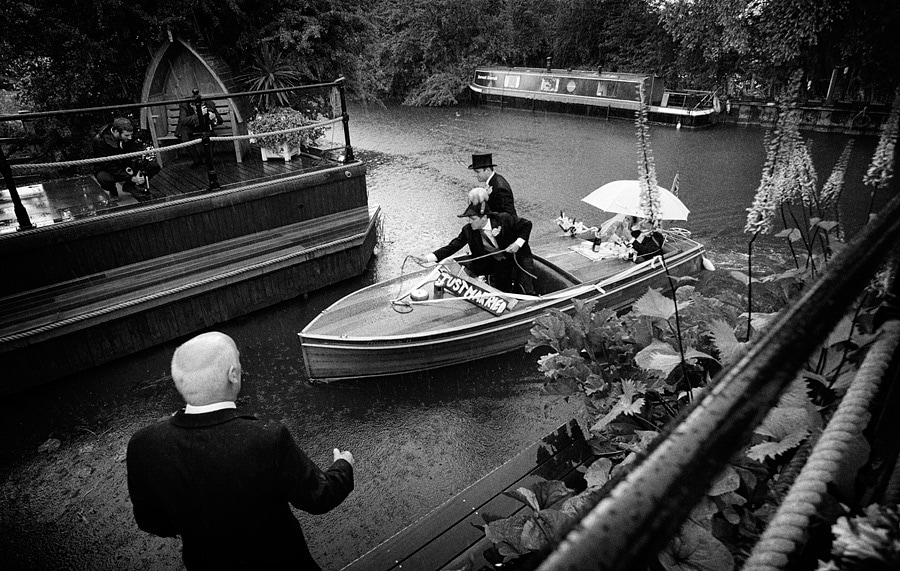 Wedding Photojournalism is the art of story telling wedding photography, it has some similarities with photojournalism but isn't really the same.  I worked as a photojournalist for 12 years before becoming a wedding photojournalist. A photojournalist is employed by a publication to photograph events in a way that shows the story.  A photojournalist might show one side of a story or both sides, the photographs are usually (but not always) accompanied with text or captions. When I worked as a photojournalist I wasn't bothered about finding the beauty in a situation, instead I presented the viewer with the facts even if they made uncomfortable viewing, I was looking for photographs with impact.  This is where wedding photojournalism differs, as a wedding photojournalist I want to tell the story of your wedding day in a pleasing and beautiful way.  Although photojournalism and wedding photojournalism differ, having a trained eye as a photojournalist is a huge advantage to the wedding photographer.
As a wedding photojournalist my photographs are truthful and have integrity, the story is important to me and each photograph I take is part of that story.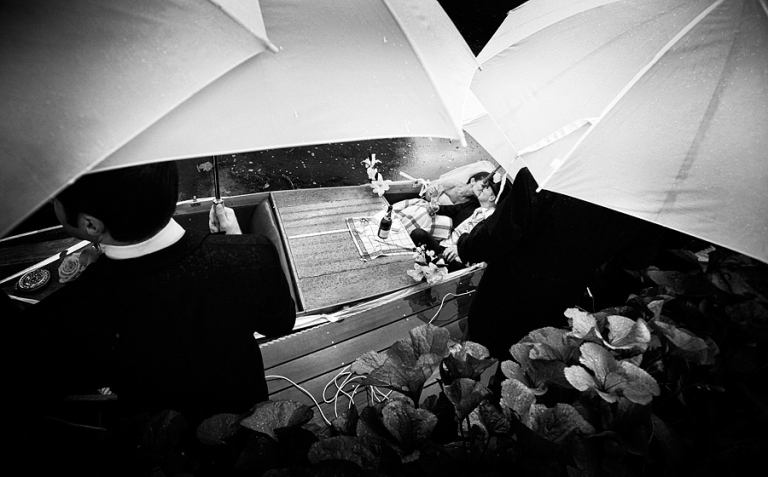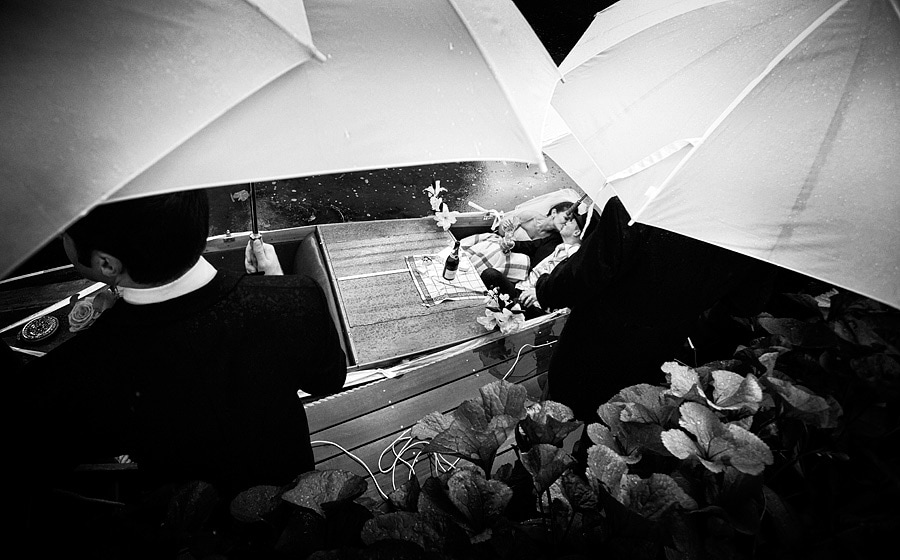 I do not interfere with the story that is unfolding before my eyes and I don't use clever Photoshop tricks to enhance my photography. Trends come and go, like spot colour, Photoshop filters that make your photographs strange colours and for those with long memories the dreaded brandy glass shot of the 1980's. I like to think my photography is classic, that you can look through your wedding album in 25 years time and not cringe at the dated photographs. The photograph album will be a record of your day you can pass on to future generations and not something you will want to forget about.
I like to think I'm different to most wedding photographers who claim to offer reportage / photojournalism. Why? Well for one thing I don't use these terms as a buzzword, I really do work in a totally hands off way (other than a few family groups). I don't step in when your father is walking with you along the path into Church and say "hang on, can you do that again and look at each other", to me the moment has gone and when you look back at that photograph it will not have the same meaning as a photograph of what really happened. I constantly look for little moments you will want to treasure, that glance from Dad in the seconds before you walk down the aisle, that tear rolling down your face during the speeches.  I also differ in that my photography is about people, relationships, love and interactions – not about endless detail photographs (who wants a whole page in their album of shoe photographs?), of course I take some photographs of all the little details, but not at the expense of people photography.  Neither do I demand hours of your day for photography, I had a couple visit me recently who said at their friends wedding the photographer took the couple away from the guests for an hour and a half.  If you would like some family group photographs (and I recommend you have a few) it would require about 15 minutes for these and that is the only time of the day I take over and organise people.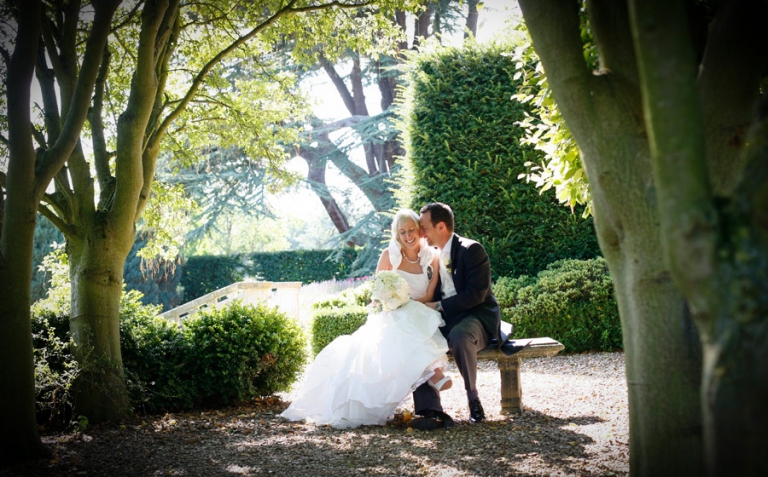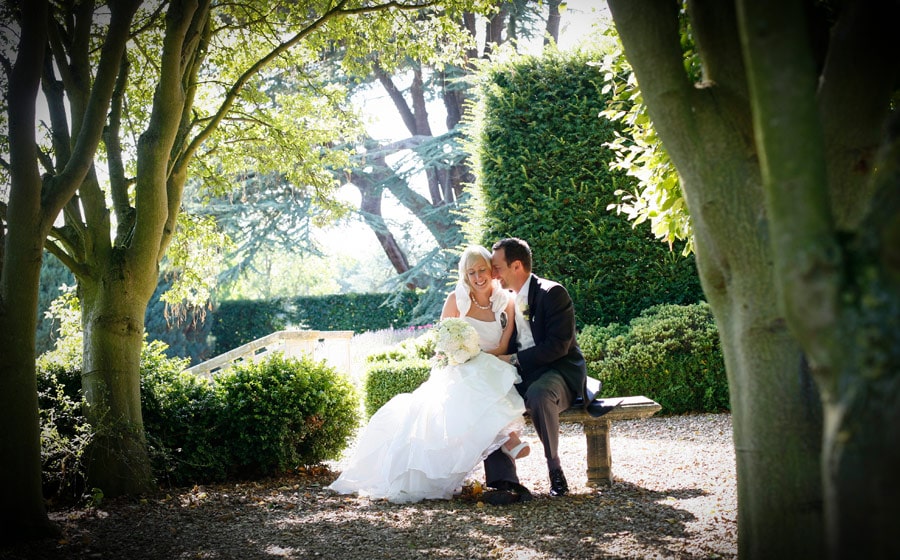 I also take a few relaxed photographs of the couple, like the one above. Other than the family groups and a few couple photographs I don't set anything up or prompt anybody, I don't arrive at your wedding with preconceived ideas of how your photographs will look, instead I let the day flow and capture what is in front of me.
There are not that many wedding photographers in the UK who work in this pure photojournalism style, I was one of the pioneers of this style at a time when there was maybe only a couple of photographers in the world working like this.  To this day I remain truthful to my principals of wedding photojournalism –
Nothing should be posed (other than a few family groups)
The story is important, each photograph should be part of the story
The wedding day isn't about the photographer, so they should not dictate what happens
The photographs should contain emotion, the viewer should feel that emotion
For every action there is a reaction and the photographs should show this
The photographer should not be noticed during key parts of the day – like the ceremony
Photoshop should only be used to tweak the photograph, not to change parts of it
A wedding photojournalist should get in with the action, not shoot like a stranger from outside looking in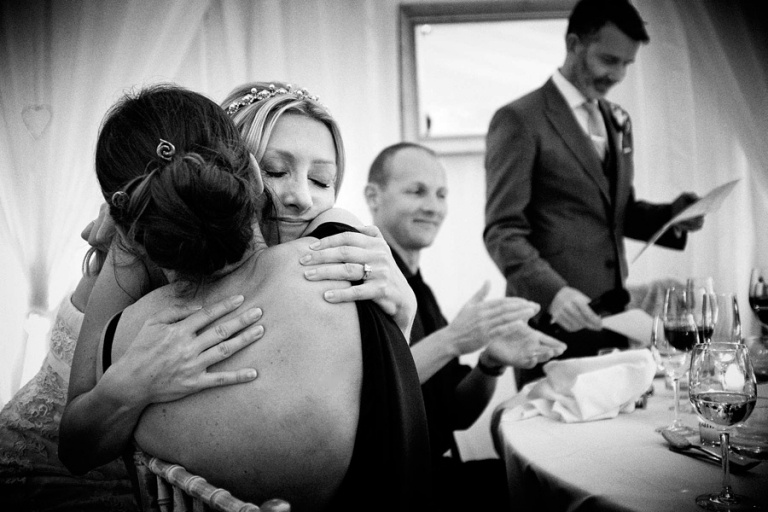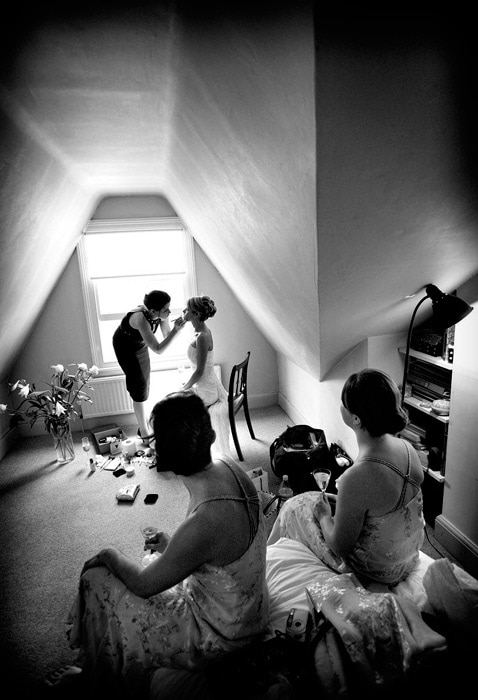 How I photograph the day –
My coverage usually starts about an hour and a half to two hours before the ceremony when I photograph the brides preparations, this a really lovely time of the day, the bride is excited, the flowers arrive, the bridesmaids arrive.  By comparison the groom tends to get out of the shower and gets dressed in two minutes, so I usually spend more time with the bride and catch up with the groom and ushers having a drink before the ceremony.   During the bridal preps I tend to work with a tiny Fuji X100 camera which has a silent shutter, I find it's a bit intimidating for the bride to have a photographer with 3 cameras and huge lenses.
Next I am off to the church or ceremony venue to take a couple of scene setter photographs and to capture people arriving. Then I wait for the bride to arrive. During the ceremony I am very discrete and work with quiet cameras. After the ceremony there are usually plenty of hugs to photograph as your family and friends congratulate you. Then it's off to the reception (unless of course your wedding is all at one venue).
At the reception I mingle and photograph your family and friends as they chat and interact with you and each other.  After about half an hour it is a good time to take any family group photographs you would like, I do these quickly and without fuss and typically we are finished in 15 minutes.  I then go back to mingling with your guests before taking a few scene setter photographs of the room set up for the wedding breakfast.  Once everyone has sat down to dinner I often find the couple spending a few moments alone which makes for a great photographs like the one below.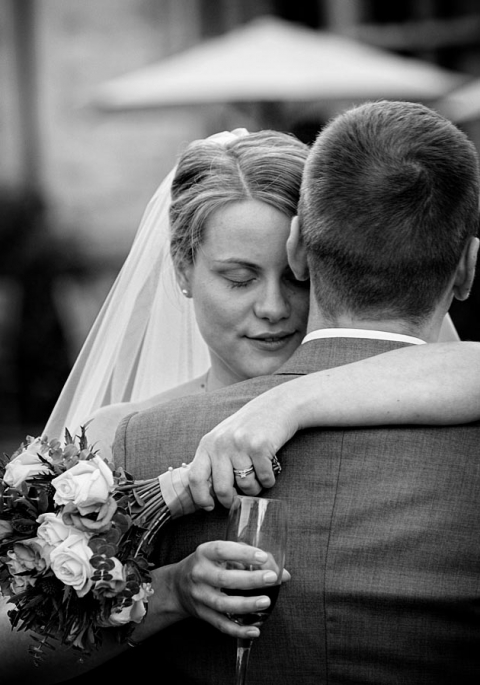 I do not take photographs of people eating, but I do come into the room between courses to photograph people chatting and to look for great photographs of the two of you together. After dinner it's on with the speeches, this is a great time for photography. As well as photographing the speaker I'm looking around the room to capture the reactions, like the groom cringing at the Best Man's speech or the bride wiping away a tear during Dad's speech.
My coverage usually ends with the dancing, the first dance is often emotional and these photographs make a great ending to your wedding album.
A typical 8 hour wedding day will produce around 300 photographs. They will show the story of your wedding day, the laughter, tears, nervous anticipation and above all the love between you both and your family and friends.  As I drive home from your wedding my job is far from over, I spend around 30 hours editing and processing your photographs, designing your album and making a slideshow and online gallery.