wedding photojournalist – reportage wedding photography
I'm Simon Atkins, a Northamptonshire wedding photographer working throughout the UK. I was one of the first in the UK to develop the reportage wedding photography style also know as documentary wedding photography in the 1990′s, since then I have photographed over 600 weddings in every English county, as well as in Scotland, Wales, Venice, Menorca, Ireland and France. My clients have included household name comedians, TV presenters and actors from the stage and screen.
I'm a wedding photojournalist with a background in press photojournalism. I spent 12 years working for regional and national newspapers before becoming a full time reportage wedding photographer in 2000. My background in press photojournalism makes my wedding photography distinctive with a real story telling style. Natural, unposed reportage wedding photography allows you to get on with enjoying your wedding in the knowledge your photographer will capture beautiful story telling images. Reportage wedding photography by Simon Atkins, telephone 01933 316717
                                                                                            Recent weddings and articles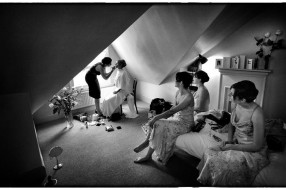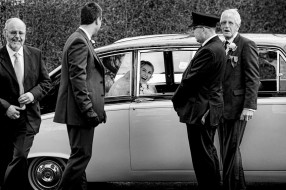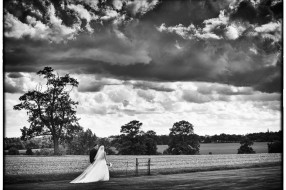 The UK's leading wedding photojournalist 
The Independent on Sunday magazine ran a double page article on how I had switched from press photography to weddings, very kindly referring to me as the UK's leading wedding photojournalist. I create images with real moments you will want to treasure.
My wedding photography tells the story of your day and captures the real moments with a strong emotional connection which will bring your memories flooding back. Very few wedding photographers work in a true documentary style and this is what sets me apart, other than for a handful of family photographs and relaxed portraits of the couple I do not set up or control any part of the day. I work in the background looking for strong story telling images which are the essence of what reportage wedding photography is about. Each image works as part of the overall story of your wedding day.
Although I'm based in Northamptonshire I am happy to travel anywhere in the UK for your reportage wedding photography, or overseas depending on my availability. You only get one chance to get your photographs right so choosing a photographer whose style you love is vitally important. On my website you can view thousands of photographs from many beautiful venues.
Watch a slideshow of my wedding photography. Press play below and then view full screen by pressing the rectangle button at the bottom right corner.
"From the moment I saw your reportage wedding photography I knew that you were the person I wanted to capture one of the biggest days of my life. We treasure our photographs, you captured our day perfectly. For me each picture is a memory on a page and I unwrap my album with joy. Thank you Simon, your work is second to none" - Mererid.
"Hi Simon, hope you are well. I wanted you to know we've been swamped with rave reviews of your beautiful photography. I am so happy we found you – you're the best & very lovely too" - Lizzie.
"All weddings should be special, but as we, you and all our guests know, our's was very, very special. It was a perfect day in every respect and your consummate skill, unstinting patience and thoughtfulness has provided us with the perfect record. The pictures and the album are truly wonderful and we cannot thank you enough. As Tracy said this afternoon."You're the best!" I shall treasure your work for the rest of my days, thank you so much"- Steve. (Tracy had terminal cancer and sadly passed away a short time afterwards).

Featured weddings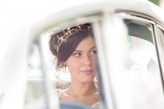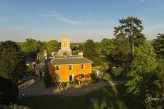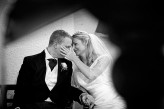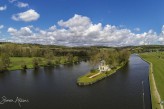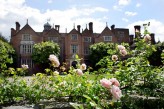 Contact me -
Northamptonshire wedding photographer Simon Atkins is available for reportage wedding photography anywhere in the UK or overseas. UK travel costs are included in my prices. I'm based 15 miles east of Northampton on the border with Bedfordshire and Cambridgeshire.  Simon Atkins Photography, Fitzwilliam Leys, Higham Ferrers, Northamptonshire NN10 8LY. Telephone 01933 316717.