wedding photojournalist reportage wedding photographer




Capturing your day without controlling it



Are you looking for a wedding photographer who will capture real memories?
That's exactly what I do, I photograph the real moments that make up the story of your day. I won't take over
and you will probably not even notice me. I tell stories with images, actions and reactions, laughter and emotion.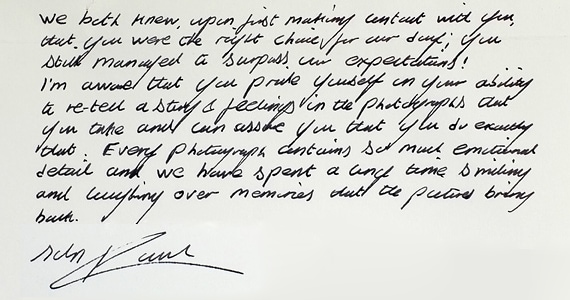 Fleeting moments from your day can never be recreated, whether you are getting married in a church, a garden, a small room or in a castle, I want to capture the pure emotion of your precious moments. While posed photographs have a place in wedding photography I find the real memories associated with a moment in time make more powerful photographs. A wedding is a time to gather together your dearest friends and family and in future years my style of reportage wedding photography will remind you of the special times you shared together.
I'm Simon Atkins, a photographer based in Northamptonshire and working throughout the UK. I was one of the first in the UK to develop this style in the 1990's also know as documentary wedding photography or wedding photojournalism, since then I have photographed over 700 weddings in every English county, as well as in Scotland, Wales, Venice, Menorca, Ireland and France.  I'd love to chat about your plans, Simon Atkins Photography telephone 07595 362270 or office 01933 316717.
Natural wedding photography
I'm a wedding photojournalist with a background in press photojournalism. I spent 12 years working for regional and national newspapers before becoming a full time wedding photographer in 2000. My background in press photojournalism makes my wedding photography distinctive with a real story telling style. Natural, unposed photography allows you to get on with enjoying your wedding in the knowledge your photographer will capture beautiful story telling images.    
The Independent on Sunday magazine ran a double page article on how I had switched from press photography to weddings, very kindly referring to me as the UK's leading wedding photojournalist. I create images with real moments you will want to treasure.
My photography tells the story of your day and captures the real moments with a strong emotional connection which will bring your memories flooding back. Very few wedding photographers work in a true documentary style and this is what sets me apart, other than for a handful of family photographs and relaxed portraits of the couple I do not set up or control any part of the day. I work in the background looking for strong story telling images. Each image works as part of the overall story of your day.
Northamptonshire based reportage wedding photographer available throughout the UK and overseas
Although I'm based in Northamptonshire I am happy to travel anywhere in the UK for your photography, or overseas depending on my availability. You only get one chance to get your photographs right so choosing a photographer whose style you love is vitally important. On my website you can view thousands of photographs from many beautiful venues.
View a slideshow of my work below, press the rectangle button bottom right to view full screen.

Contact me –
Northamptonshire wedding photographer Simon Atkins available anywhere in the UK or overseas. UK travel costs are included in my prices. I'm based 15 miles east of Northampton on the border with Bedfordshire and Cambridgeshire.
Wedding Photojournalist, Simon Atkins Photography, Fitzwilliam Leys, Higham Ferrers, Northamptonshire NN10 8LY.